moonshine GUERILLA 
DISTILLERY
WHERE PLEASURE MEETS TASTE.

WHO ARE WE?
A Small family distillery designing and crafting premium spirits with love and passion for perfection in the heart of Hrvatsko Zagorje.
TASTE Our DRINKS
Rich flavour and wonderful aroma, taste our drinks. Feel cocktail refreshments as never before. 
‌Check them and enjoy!
‌
RED FAIRYTALE GIN
Sparkling gin & tonic for great refreshment. Must try
GOOD NIGHT OAK GIN
Good Night Oak Gin pinch of club soda few drops of fresh orange juice and orange peel.
PURPLE MIST GIN
Firefly sparkling sensation of taste with Gin and Tonic .
DRY HILL BERRY GIN
Refreshing Gin and Tonic as you have never tried before.
BLUE MARINER GIN
Smoking good navy strength gin and tonic. Strong and rich aroma..
GOOD NIGHT OAK GIN
Two glasses before you go to bed and GOOD NIGHT OAK GIN will help you sleep like baby.
PURPLE MIST GIN
Our first and most complex gin recipe we have made. PURPLE MIST GIN has nice floral notes from rose and lavender, a small naughty note of bitterness from wormwood and slight hot spice from ginger, three different pepper spices and clove. Of course as all recipes, in PURPLE MIST GIN recipe we have few secret ingredients which are giving unique and interesting character of this gin. All in all exactly 20 herbs and spices are specially picked and selected to make our PURPLE MIST GIN special as it is. And yes it is dark purple and will change colour when you add tonic into it. Can you imagine James Bond drinks purple Martini cocktail? We did when we were designing this recipe. Definitely something you have to try.
RED FAIRYTALE GIN
What to say about RED FAIRYTALE GIN? In this recipe we were aiming to make Gin which has strong taste and aroma to be close to Classic Gin recipe, but as we always do, to also add our signature moving it to exciting Contemporary Style Gin. Juniper berries, coriander, angelica root, cardamom and fennel are mixed in a bit less usual ratios, some spiciness from green pepper, kind of vintage feel from cinnamon and as in all our Gin recipes here we have two secret ingredients. The first one will punch you in taste right from the start, making RED FAIRYTALE GIN sparkling taste sensation. While the second secret ingredients will wait for you almost at the end of taste like shimmering fairytale with kind of bitter-sweet aftertaste. Passionate red colour of our RED FIRYTALE GIN comes together with passionate, almost punchy taste with fireworks of rich aroma. Be a part of our fairytale enjoy our RED FAIRYTALE GIN.
dry hill berry gin
Our DRY HILL BERRY GIN is our ode and admiration to London Dry Gin recipe, but it is also our deconstruction of it, where we have added few herbs and spices not usual in it moving our DRY HILL BERRY GIN to more contemporary style gin. We wanted to make perfect mixture  and harmony of those two styles together. When you taste it, it almost starts like well-known London Dry Gin taste, but very soon you feel warmth and spiciness of black and red pepper joined with clove and towards the end rosemary and sage takes over like gentle floral melody. As in all our gin recipes, DRY HILL BERRY GIN also has couple secret ingredients which added joy and excitement in final taste. We are glad to know that eminent judges of World Gin Awards 2022 have recognised our DRY HILL BERRY GIN and its unique taste and decided to give us World Gin Awards Gold Medal in Contemporary gin category, together with Best Croatian Contemporary Gin title. We invite you to share DRY HILL BERRY GIN unique taste with us.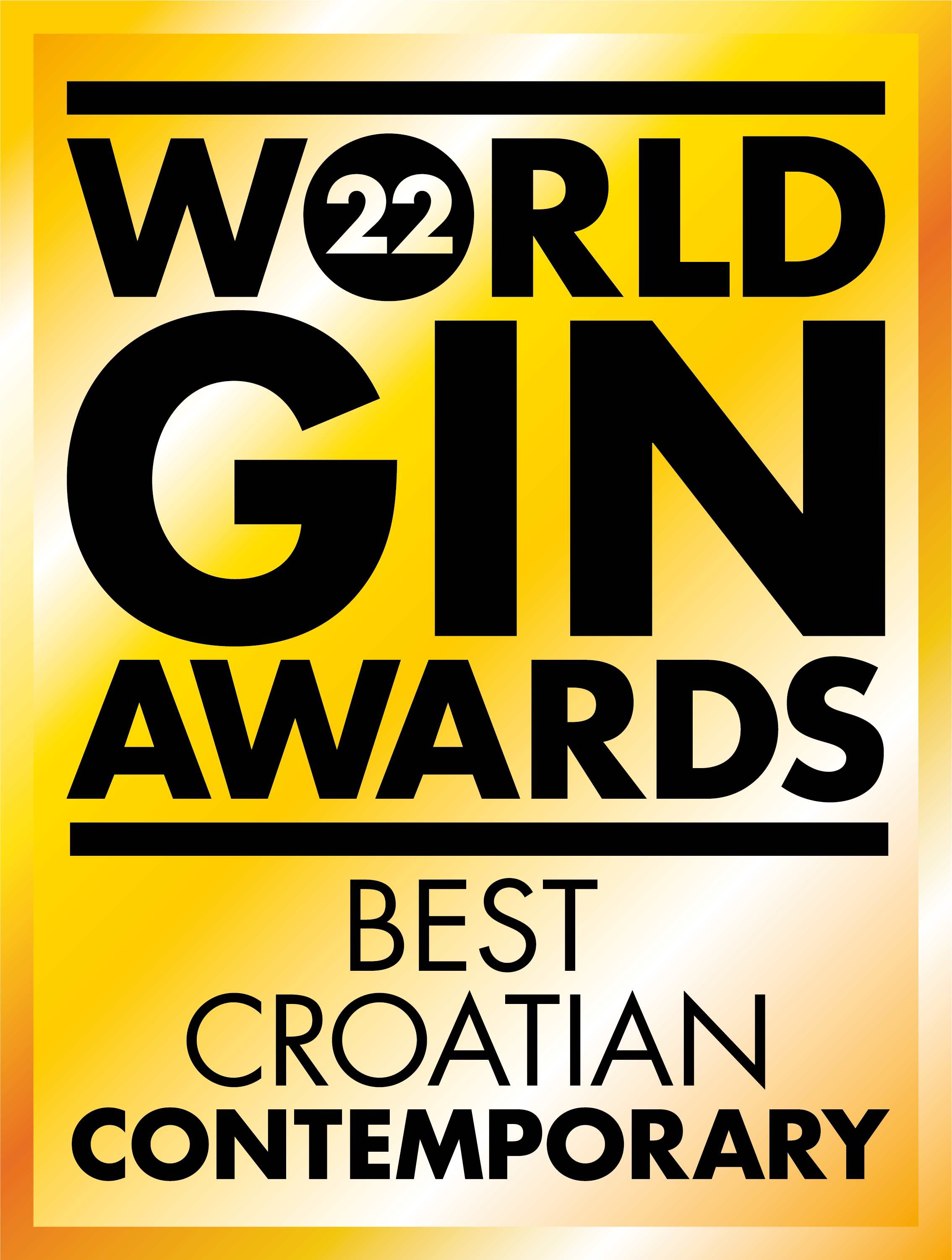 BLUE MARINER GIN
We love sea, we love to sail. We love STRONG experiences; we love to live full life. This is all incorporated in our BLUE MARINER GIN recipe. Our BLUE MARINER GIN is strong NAVY STYLE GIN with 57% ABV. But our BLUE MARINER GIN is not only strong, it is also full of taste and rich aroma. We like to say that our BLUE MARINER GIN is Contemporary Navy Style Gin. Our master distiller's art of craft has produced very high ABV Gin, but with incredible rich aroma and taste. BLUE MARINER GIN has 19 different carefully selected finest herbs, spices and ingredients including at least four secret ingredients, you would never think they would be part of GIN taste. Unique taste and distilling art quality was recognized from international judges at WORLD GIN AWARDS 2022 competition giving BLUE MARINER GIN GOLD MEDAL and BEST CROATIAN NAVY GIN Award. You have never seen GIN with deep blue sea colour, you have never tasted high ABV Gin with that much aroma and that strong taste. We invite you to love full life with us, we invite you to enjoy BLUE MARINER GIN with us. Cheers!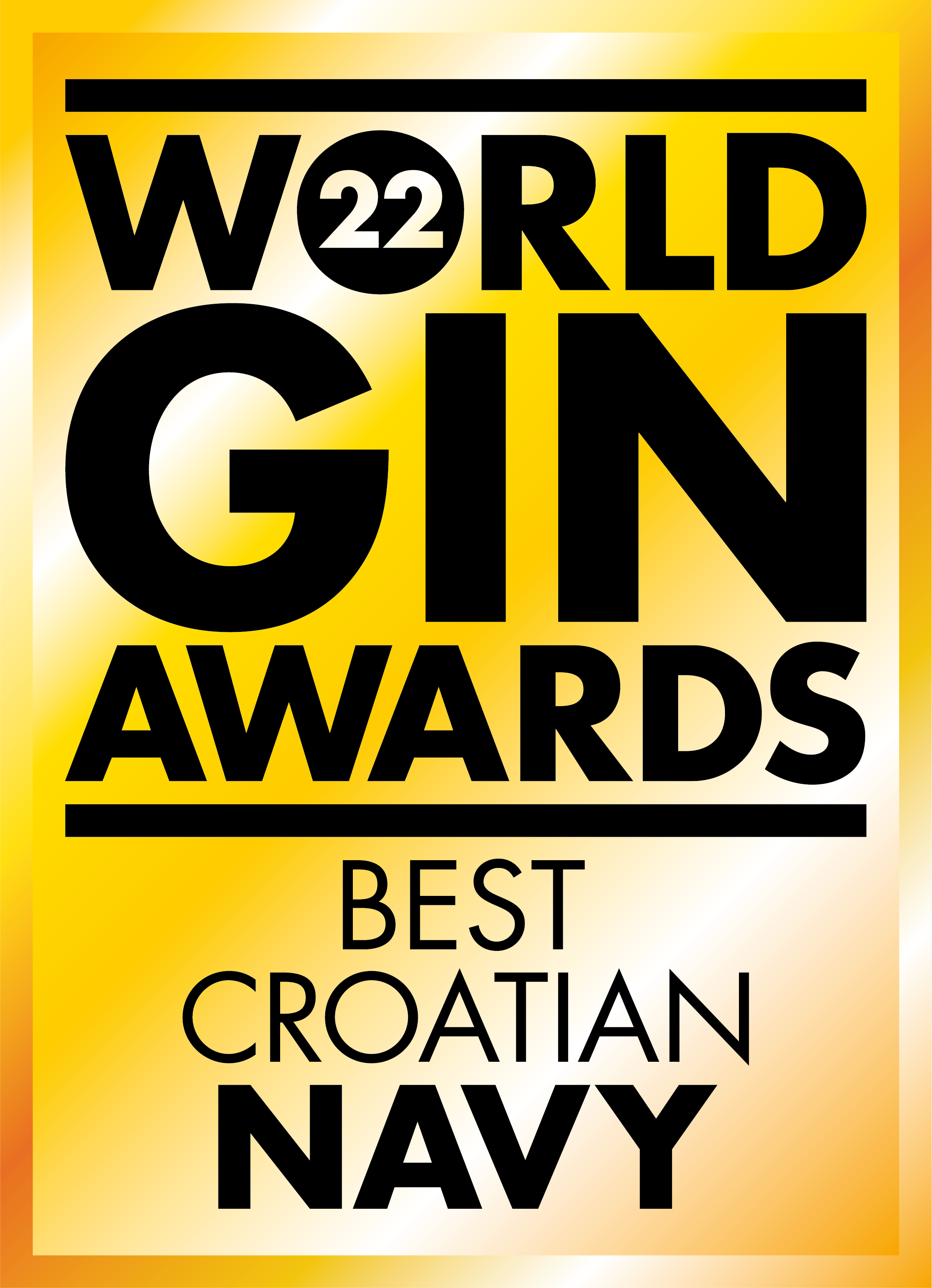 GOOD NIGHT OAK GIN
Our GOOD NIGHT OAK GIN has unique recipe designed with special herbs and spices combination which will help your body to produce melatonin hormone which is hormone for good night sleep.  GOOD NIGHT OAK GIN is matured in oak which is giving wonderful warm golden brown colour and warm and unique taste. Our advice is, enjoy it over ice cubes and add little pinch of soda. Few drops of orange and we are ready to go. Sensation of taste begins. Our GOOD NIGHT OAK GIN is also awarded at World Gin Awards 2022 and won silver medal in category Matured gin.  Do not forget two glasses of GGOOD NIGHT OAK GIN and you will sleep like baby.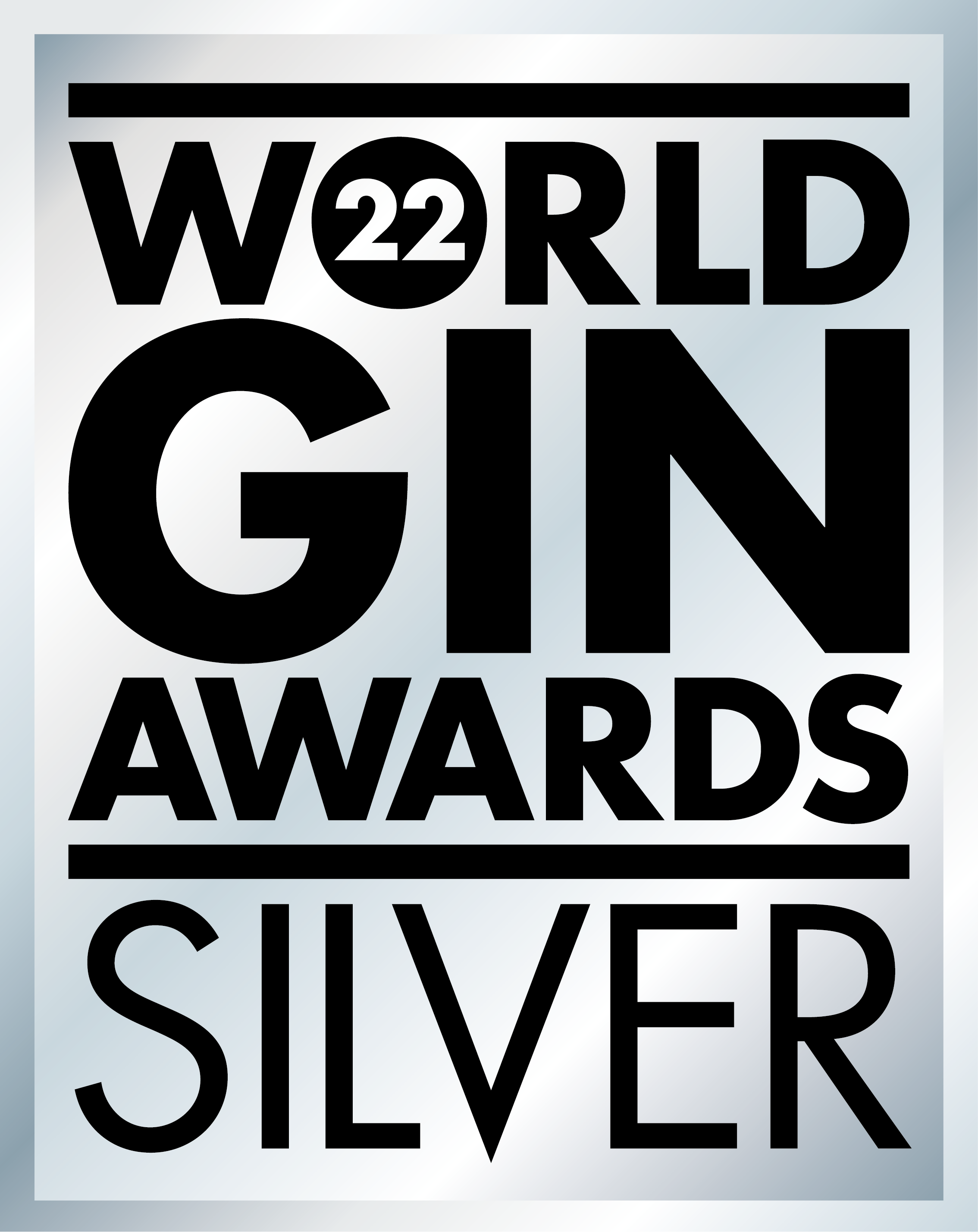 MOONSHINE GUERILLA DISTILLERY GIN GIFT SET
We have designed perfect gift set for Gin Lovers. Beautiful vintage look gift box with gold satin inside holds place for six pieces' test tubes. Test tubes are filled with our Premium Gins two of each. MOONSHINE GUERILLA DISTILLERY GIN GIFT SET is perfect Birthday Gift, Anniversary Gift, Christmas Gift, Valentine's Day Gift, just PERFECT GIFT FOR GIN LOVERS FOR ANY OCCASION. Surprise people you love; people you care for, or anyone who just loves Gin with MOONSHINE GUERILLA DISTILLERY GIN GIFT SET.